Stained Glass: Original Work, Commissions, Restoration, Classes and Stained Glass Supplies
---
Illustration: Original Work & Commissions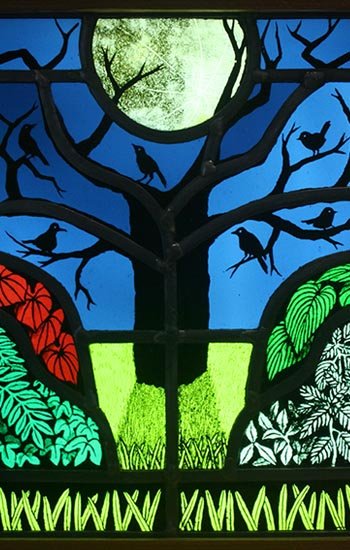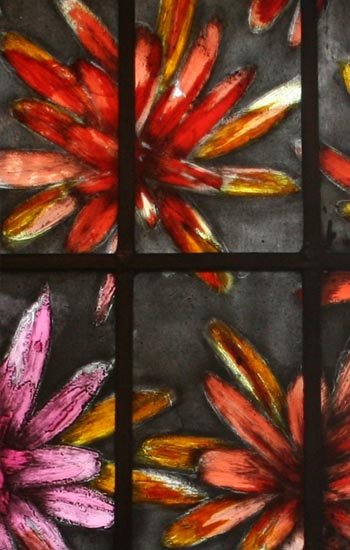 We are a duo based in central Glasgow, producing original works, commissions and our designs made to order.
We are also resellers of Saint Just glass, Debitus paints and Leonard brushes. We began this relationship with Saint Just with the intention of bringing this wonderful glass to Stained Glass studios across Scotland. Visit our shop page to purchase supplies for your studio.
Julien Papillon is a stained glass maker, trained in the UK, Germany and France. Suzanne Papillon has training in illustration and also works with stained glass. We work together and alone, offering different approaches to our work and more possibilities for your commission or project.
We deliver stained glass courses throughout the year. Check the classes page for available bookings. Classes are held in our studio in The Hidden Lane, Finnieston.
You will find us there from Wednesday to Saturday to discuss your project, but it is best to contact us first as we are sometimes on site.